Achieve a Straighter Smile
with Invisalign
Wanting to achieve a straighter smile is a common goal for a large number of cosmetic dentistry patients. But many adults and teens are discouraged by the idea of shiny metal wires and brackets, which prevents them from undergoing important orthodontic treatment that can improve their oral health and appearance.
While traditional braces were the only option for many years, advancements in the field have made treatment much more convenient. Dr. Andy Maples offers Invisalign® for patients in Loveland, CO, and the surrounding areas. Invisalign treatment is more comfortable, discreet, and efficient than traditional braces and can help many patients achieve a straighter smile in 12 to 18 months. Thanks to the clear aligners, virtually no one will be able to notice you are receiving treatment. They will only notice the gorgeous results.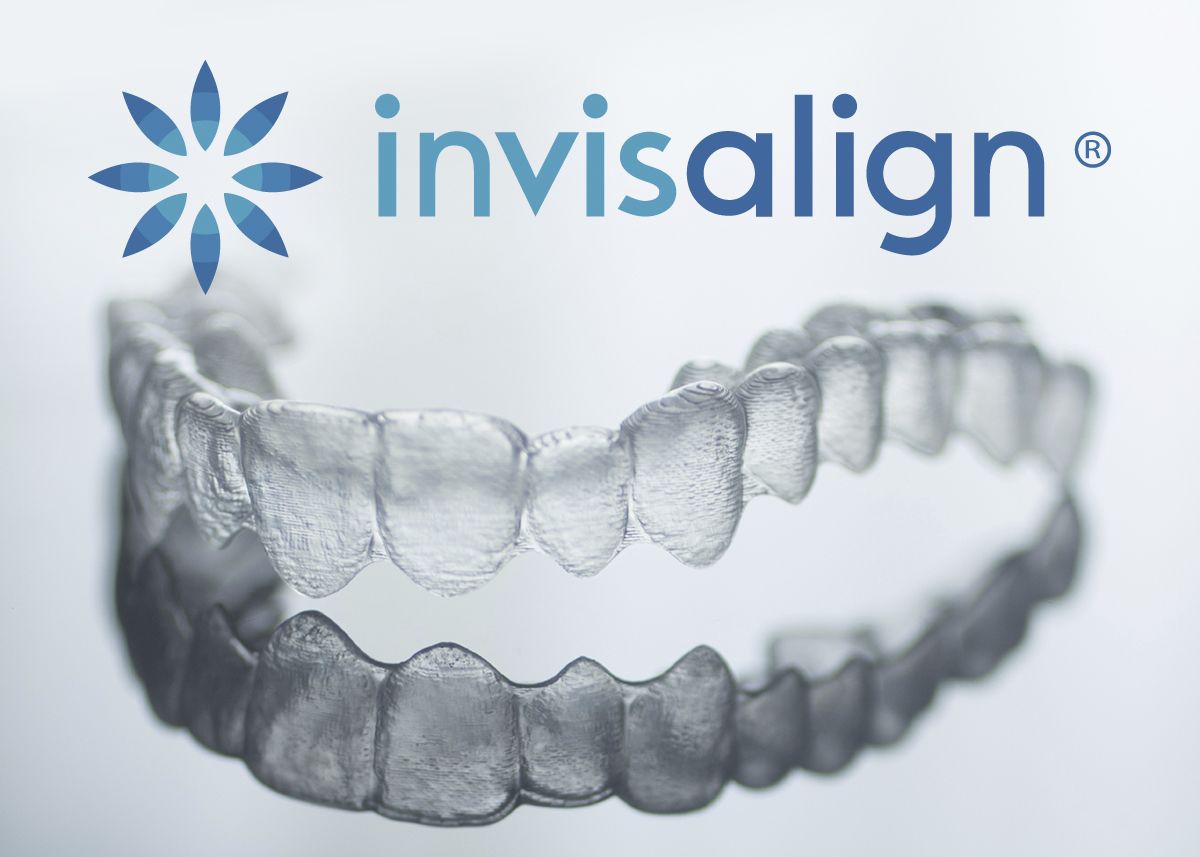 Each aligner is precisely customized for a comfortable fit and seamless appearance.
Are You a Good Candidate?
Although Invisalign can treat most cases of misalignment, ranging from mild to complex, the only way to determine you are eligible is to visit our office for a consultation. During your exam, Dr. Maples will take a panoramic x-ray, which clearly shows how your teeth are aligned as well as their appearance and shape. Dr. Maples will also check your bite and occlusion to determine which adjustments are needed. In general, Invisalign is a great option for patients who have:
An underbite
A crossbite
An overbite
An open bite
A gapped smile
A crowded smile
Over 5 million patients have qualified for and completed Invisalign treatment, so chances are you are also a good candidate.
Various Treatment Options
Dr. Maples has several Invisalign treatment options available to suit your needs, including:
Invisalign Teen: This treatment is designed with blue indicator tabs that gradually fade so that you can see whether your teen is wearing their aligners enough. It also comes with replacement aligners in case some are misplaced.
Invisalign Express 5: For very minor cases of misalignment, Dr. Maples may be able to provide five or fewer Invisalign aligners to achieve a straighter smile.
Invisalign Express 10: For mild cases of misalignment, Dr. Maples can provide 10 sets of aligners to reach your ideal smile.
If you have more extensive concerns, you may be a better candidate for the traditional Invisalign system or conventional orthodontic treatment.
How Invisalign Works
Invisalign treatment consists of a series of clear, custom-fitted aligners. Each aligner represents a different stage of treatment as your teeth move into their ideal position. Treatment is simple. All you have to do is wear each aligner for approximately two weeks, between 20 and 22 hours each day, before switching to the next tray in the set. You will also need to attend regular check-ups every four to six weeks with Dr. Maples so that he can ensure that you are making sufficient progress.
Choosing Invisalign over Other Treatments
Invisalign offers patients several valuable benefits when compared with metal braces. The treatment option is:
Easily removable: You can brush, floss, and even enjoy your favorite foods with no stress. If you have a big event coming up that you'd like to look your best for, you can simply remove the aligners for an hour or two.
Faster than braces: Invisalign treatment is typically completed in around 12 to 18 months, which is a vast improvement over the multiple years traditional braces sometimes require.
Great for adults: Even if orthodontic treatment can dramatically improve your oral health, many adults are reluctant to commit to treatment with braces. Invisalign offers a more discreet option, which can improve patient compliance.
More comfortable: Rather than dealing with sharp brackets and wires, you can enjoy the comfort of smooth, laser-cut plastic which will not irritate delicate soft tissues inside the mouth.
Virtually invisible: Friends and family will hardly notice your aligners because they are made with clear plastic that fits snugly against your teeth.
Maintaining a Healthy Bite after Invisalign
Dr. Maples and his team want your results to look and feel great for years to come so we offer Vivera® brand retainers, which are worn on a nightly basis after you complete treatment. These retainers closely resemble Invisalign trays and are extremely durable.
Invisalign is removable, comfortable, and discreet, making it a great option for most teens and adults.
If your retainers get lost or damaged, you are covered because we usually order four sets of retainers. For your convenience, we also include the cost of the retainers in your Invisalign treatment, so that you automatically get the best retainers available on the market with no surprise costs.
Start on the Path to a Straighter Smile
Dr. Maples has received extensive training to provide this advanced treatment for patients and can guide you on your journey towards the best possible results. To find out if you are a good candidate, request a consultation online or call us at (970) 669-1444. Flexible financing is available to help patients better manage out-of-pocket costs.